Finally, a tool
just for interior
finish specs
Say goodbye to spreadsheets, late night texts, and miscommunication. Dovetail simplifies the spec process so you can spend more time doing what you love.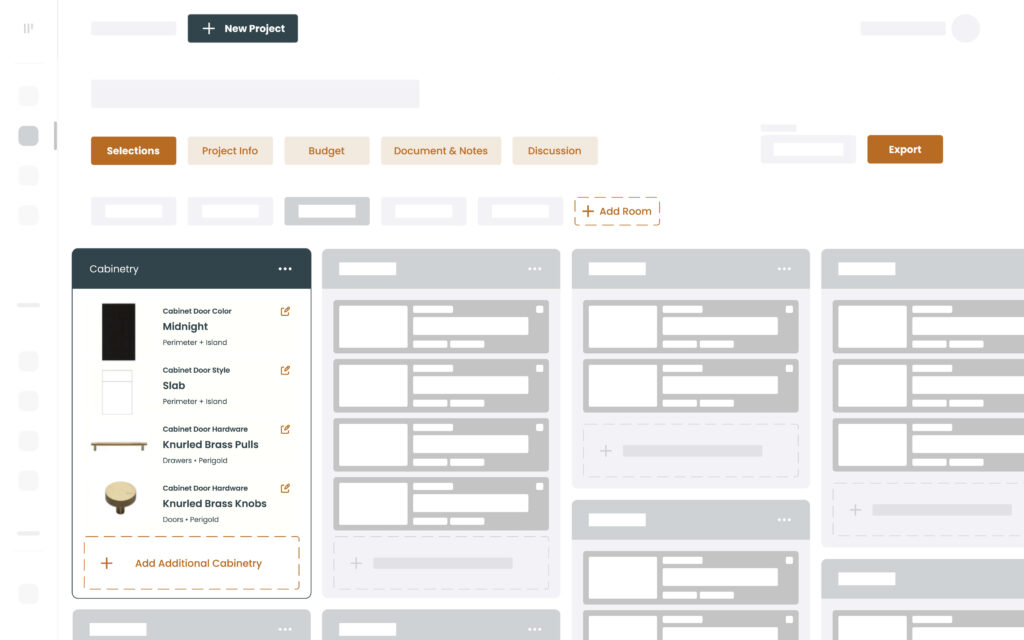 Curate your product library
Save time, money, and headache by building a library of favorites (or exclusive) products once that can be reused. Add product images, technical specs, diagrams, etc. to help you spec with ease. Our clipper tool will help you curate your product library even faster.
Spec projects with confidence
With Dovetail, you can expedite the brain damage parts of design. We'll remind you all the details to specify, exactly when you need them. No one-size-fits-all here. Our smart fields were developed and iterated upon by the Dana Lynch Design team and their 800+ home portfolio. Deliver contractor-friendly specs
Export your projects in PDF format, sorted just the way you need, right when you need it. Sort by specific trades, showing just the details they need, or sort by room or even by vendor. All specs come complete with thumbnail, SKU, pricing, and your specific installation details.
Let Dovetail be
your safety net
Did you remember to specify what the paint sheen should be?
How about the grout color for the tile? The tile pattern? When you're designing a home, you love envisioning the design concept, but lose sleep over all the little details. As designers ourselves, we feel your pain – so we developed the remedy. Our smart product and project fields will remind you what to spec and be your safety net.
Whether you're a savvy one-man-show or a growing team, we have a plan that's right for you
$

60/

month




or




$

600/

year




($120 annual savings)
$

250/

month




or




$

2500/

year




($500 annual savings)
"Dovetail specs make the build process significantly easier. Our team and subs are able to do their job more efficiently and minimize the back and forth with our designers."
"Dovetail specs give our builders all the details they need to 'bake the cake', all in one place. It provides us with the exact recipe to build each house."
"Dovetail is absolutely essential to running my design business. It has allowed my team to increase productivity by six times and increase revenue by nearly 96%."